The first day of school was different this year without getting to send my kids to school on the bus! (We live just down the road from the school right now, so I take and pick the kids up each day. I have actually enjoyed it!)
Bennett and Mylie were both so excited. I am so glad my kids love school! Mylie was especially excited to start first grade and get to go to school ALL DAY. I don't know if I am as excited about that! These kids grow too fast. It is sad to see them leave their carefree childhood days behind! School is so busy. There isn't near enough time for play anymore! (We have been enjoying our Christmas break, getting to relax and play--although we haven't enjoyed the freezing weather!)
Well back to talking about August and warm weather, here are my two cuties all ready to go. I also love that they love each other. Bennett for weeks would hold Mylie's hand and walk her to her door after I would drop them off in the morning. I would just sit and stare from my minivan with a full heart each morning. I am not sure when it finally stopped, but now they both just run off their separate ways---probably because we are always running super late nowadays.
Mylie, of course, had to be super fancy for her first day of school!
Bennett picked out this new backpack. He loves it!
First Grade!
Third Grade! What?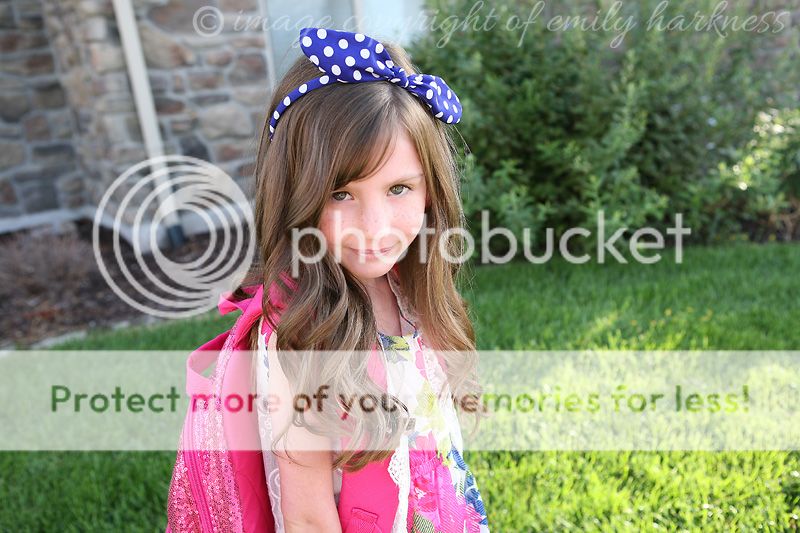 Excited jumps!