Coy Brian Harkness
Born Sunday August 8, 2010
7 1bs. 8 oz.
19.5 inches
I have taken so many pictures of this little guy. Believe it or not, this is only a few, but I figured I couldn't keep you waiting forever!
I think he is absolutely beautiful. Although we do consider him our "bald" and "chubby" baby compared to our other children! He weighed in at almost a whole pound heavier than Mylie did! And I am getting used to having a baby with so little hair!
Everything went very well. Once I was officially "induced", it only took less than 3 hours until delivery. He was ready to come! I am feeling great--although I don't love the post baby body :) and he is very healthy. I think he is determined not to stay small for long at all!

I thought I should put a picture of him with his eyes open. It's not the best pic, but you might get the idea.

He is so, so fuzzy! He has the hairiest shoulders, back, and cheeks. I just love it!


Bennett loves being a big brother. He is so cute with Coy and talks so cute to him.




Had to put this one in of Bennett because I really LOVE it. He is just getting too old and big. It seems like yesterday, he was our tiny newborn!
***
And here's some more Coy: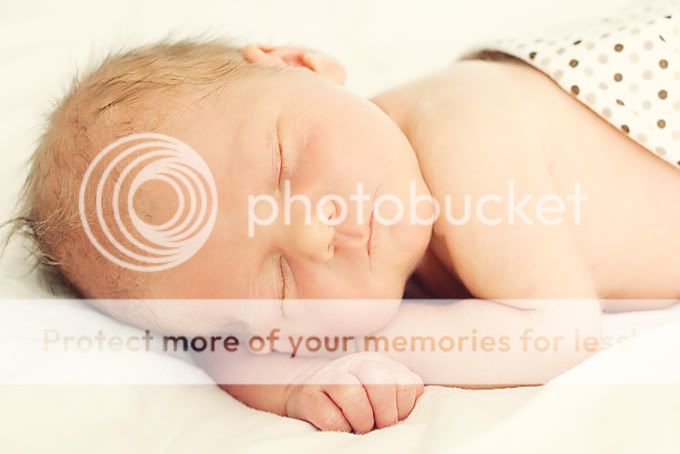 I caught this picture of Coy today. He really already smiles at us at only 8 days old--even when he's awake! It is killing me how fast he is already changing.
And of course how could I leave Mylie out. Here she is posing in her swimming suit. She is such a cute big sister...although she is a little more emotional. I think she misses mommy a little and it breaks my heart, but will get things worked out eventually!